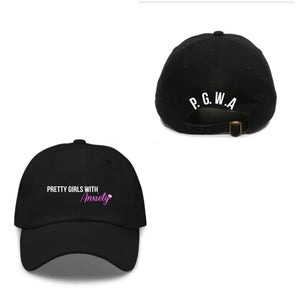 "Pretty Anxious Girls" Dad Hat (Black)
This dad hat is perfect all year round! This hat is made of quality material with the new "Pretty Girls With Anxiety " logo. 
bleach it, distress it... We can't wait to see how you style it!! 
Dress it up, dress it down..This hat won't let you down!